During the month of March 2017, island and mainland residents were asked for their opinions regarding an IOW Fixed Link Study and also an IOW Fixed Link.

An impartial survey professional – Ian Butcher carried out the survey, which was overseen by the IOW County Press. The results were conclusive…. 5000 people completed the survey….. Read the full 347 page report here. It's shocking to see some of the reasonings behind the anti link stances.
If you prefer to read the summarised survey reports from the local media along with readers comments, here they are: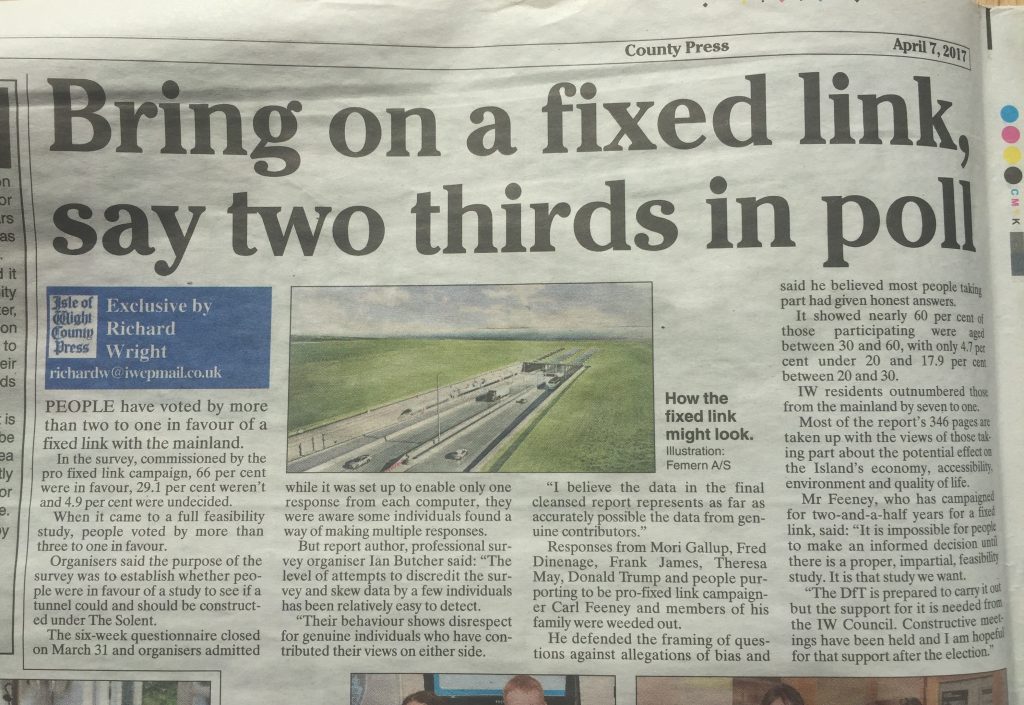 PRO-LINK would like to thank the above media for promoting the survey to their readers on-line in order to complete it.
Isle of Wight Radio refused to advertise the survey on the radio. PRO-LINK explained that in order to get the most accurate results from the survey, as many people as possible needed to complete it …. assistance to promote it was refused however. Strangely, even though Isle of Wight Radio received the "press release"of results, they did not report on this very relevant news item… either on the radio, or on-line.