This campaign to gain fast and affordable, 24hour transport FREEDOM for islanders and visitors, has been continuing since 2014. It has been exhaustive, fighting two powerful and unregulated ferry companies, that control the regional political institutions.
The Pro-Link goals are to implement the Solent Freedom Tunnel, with added infrastructure including the Medina Crossing and an Immersed tube pedestrian subway under the Medina River at Cowes, to replace the chain ferry.
---
To make sure that the Isle of Wight is represented responsibly and democratically with cross Solent FREEDOM as the priority, you have a chance to help make this happen by postal vote or at the polling booth on December 12th.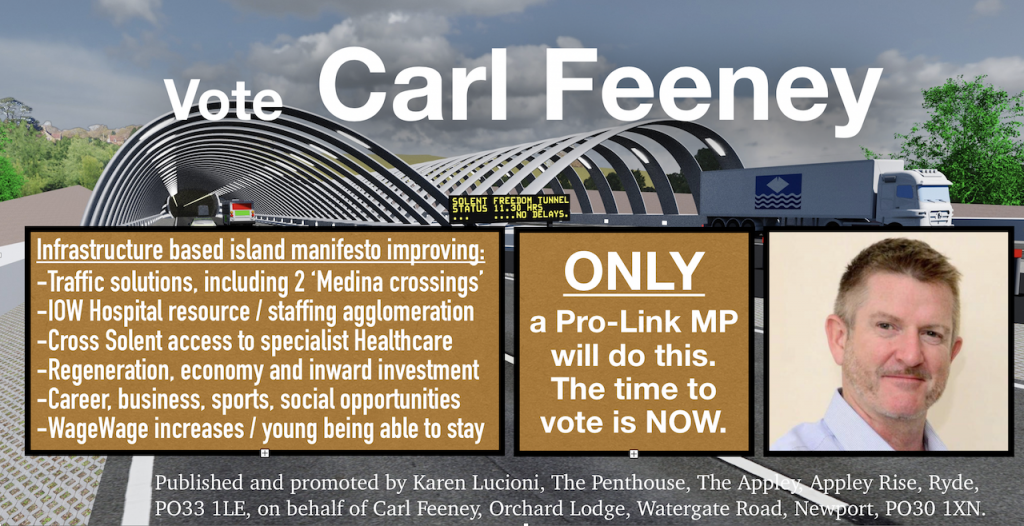 ---
1. Is the Tunnel 

viable? 
Absolutely… yes. The IOW ferry companies are desperate to stop the viability study, because their share prices will collapse on the go-ahead. Their days are numbered. Take a look at what other islands are doing, to improve their economies and lifestyles. Click photo to watch the short video: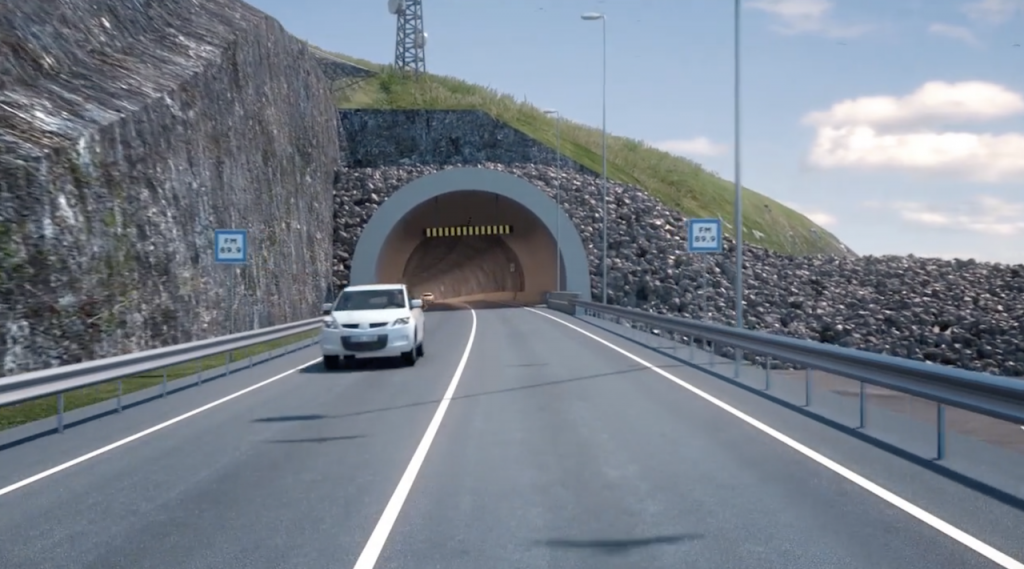 The ferry companies and MP are obstructing the fixed link study so we're having to crowd fund for it. If you'd like to help, please go straight to the web page that explains how to do that…  HERE
As at 14th October 2019, £21,500 has been raised. £120,000 is required to start the study.
---
2. Why is an Isle of Wight Fixed Link required?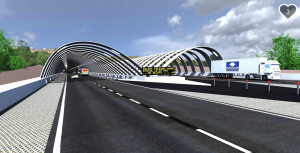 The reasons are becoming more profound as the islands population rises…
---
3. Is there a Tunnel plan?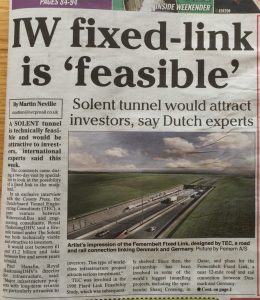 YES. Bridges and sub sea tunnels have been built worldwide traversing distances far greater than that of the Solent.
---
4. Has a study been arranged for an IOW Fixed Link?

YES. Expert industry consultants 'ARUP' have offered to perform a 'viability' study… READ MORE
---
5. What is obstructing progress?
The MP is: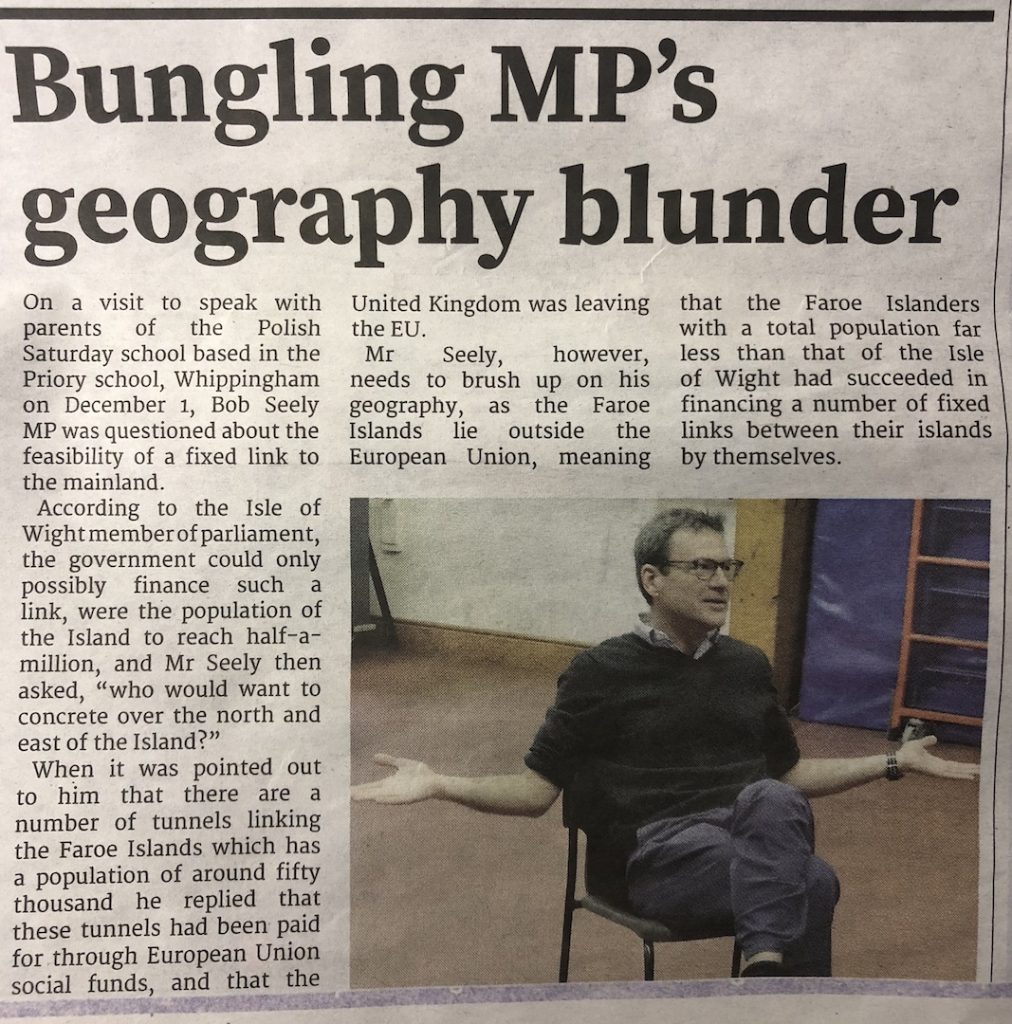 The MP is obstructing progress. All cross Solent operators have over more than 100 years, immersed themselves into the island's institutional and political 'establishment'. They have the power and control to dictate financial and political favour to those who facilitate their best interests … which involves maintaining the status quo.
---
6. Can the ferries be fixed?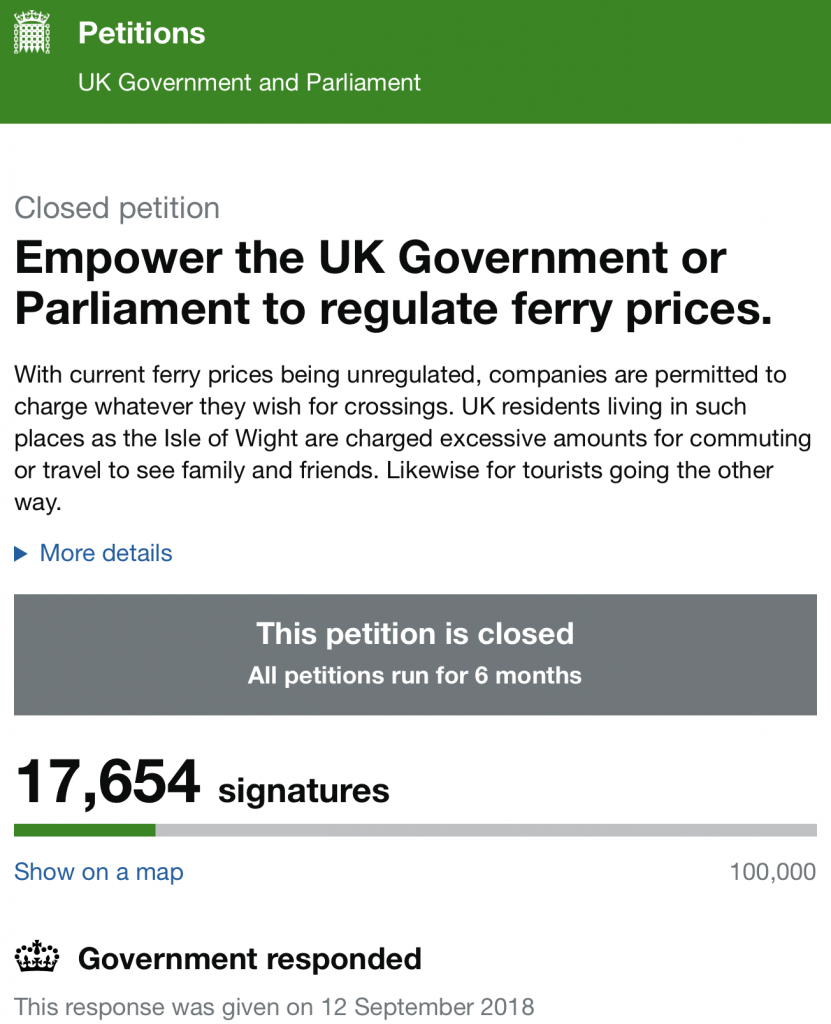 Absolutely not. To confirm this, a GOVERNMENT E-PETITION was signed by 17,674 people to ask whether it is possible to regulate the IOW ferry companies specifically. Any talk of regulation has been confirmed as nonsense. However, to boost Red Funnel and Wightlink's profits further, the companies are seeking to gain British taxpayer subsidies in the guise of lowering crossing prices.
---
7. What is 'PRO-LINK'?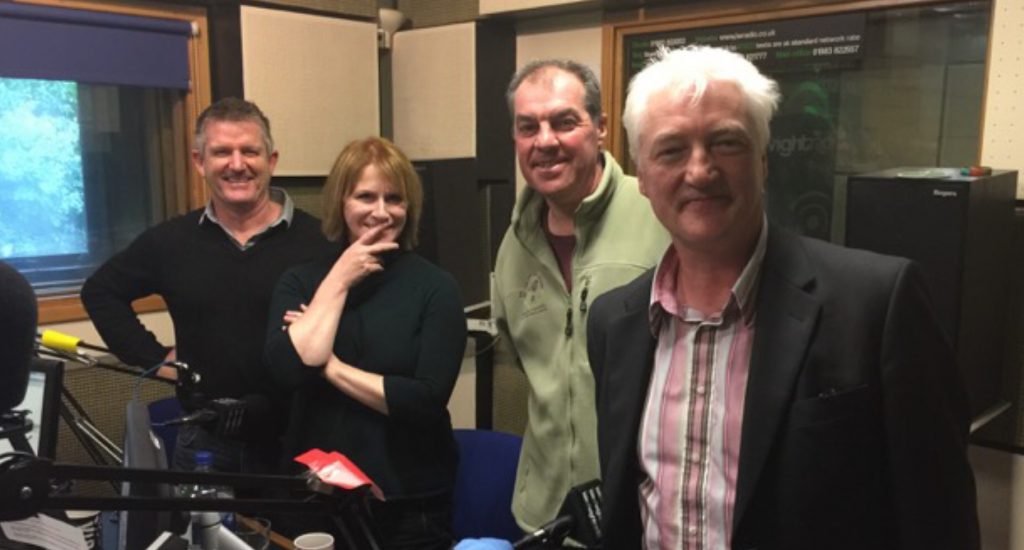 The Pro-Link 'Association' was set up by islanders – Carl Feeney (Chair) and friend Kevin Price in 2015.
---
8. What is 'Able Connections Ltd'?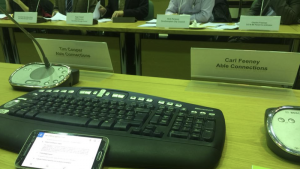 'Able Connections Ltd' was set up as the medium with which to communicate with Hampshire Constituencies and wards. As individuals, Pro-Link is unable to communicate with a constituency or ward that is not in their own area, unless done through a third party Company. Without the Company to communicate through, no presentations to PUSH (Partnership for Urban South Hampshire would have been possible… nor the presentations to Portsmouth, Fareham, Winchester and Southampton Councils…  READ MORE
---
9. Do islanders actually WANT a fixed link?

YES. According to EVERY poll and survey carried out in the last five years, the conclusive majority do want a fixed link… and for many different reasons… READ MORE
---
10. Do mainlanders want the Solent Freedom Tunnel fixed link scheme?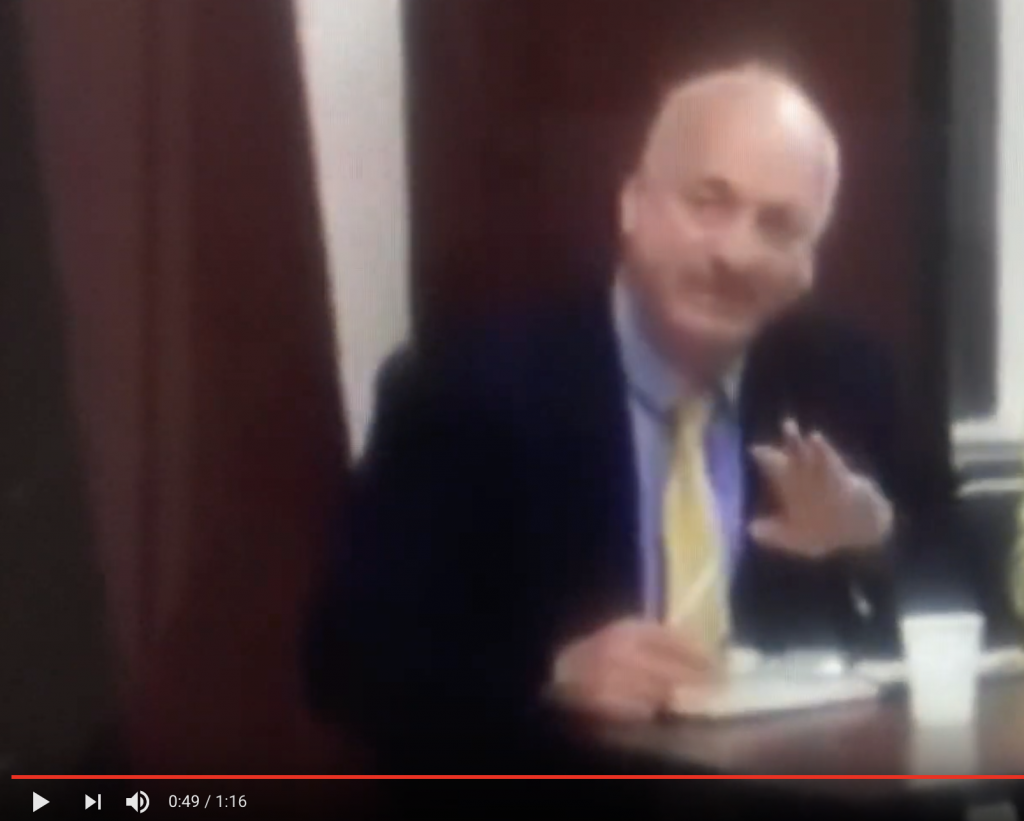 Yes… very much. Pro-Link and Able Connections Ltd, has consulted all relevant mainland administrations with regard to the scheme. Portsmouth, Southampton, Fareham and Winchester transport departments were consulted. Later, all regional leaders of councils within 'PUSH' (Partnership For Urban South Hampshire) were consulted. 
---
11. So what has happened to East Cowes now Red Funnel have demolished its Waterfront?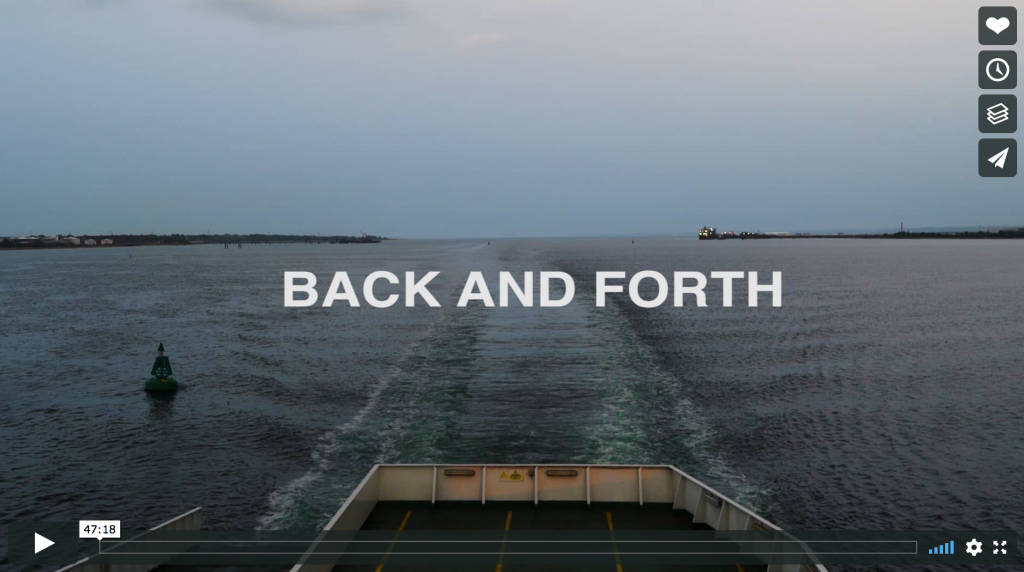 ---