November 2014
54% in favour of a fixed link of any kind.
There have been many polls and surveys since late 2014, gauging sentiment of whether islanders want a cross Solent fixed link or not? All results have been in the majority, with the latest becoming more and more conclusive. – The majority of islanders are now desperate for one.
The earliest poll in November 2014 by the IOW County Press had the majority for a link.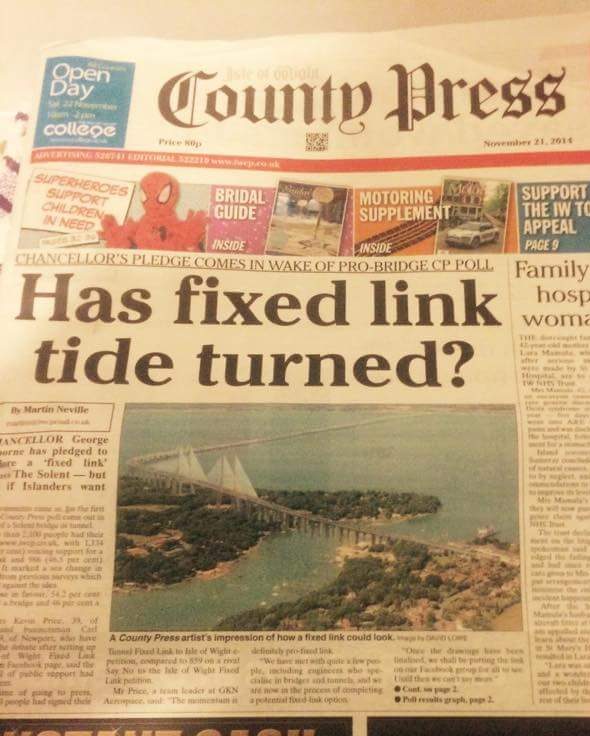 The Chancellor at the time – George Osbourne, assured islanders he would look at the IOW Fixed Link option… READ MORE

---
March 2015
68% in favour of a fixed link of any kind
Each of the two petitions below, were organised by two different groups. PRO-LINK organised the petition for the fixed link while another anti fixed link group organised a petition against a fixed link at the same time. Again, the results were conclusive in favour.
1,614 signatures against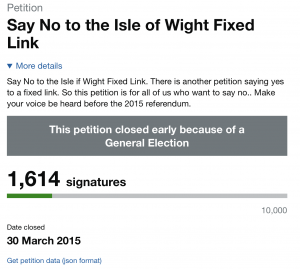 5001 signatures in support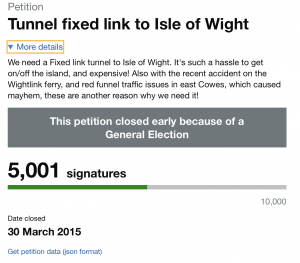 ---
March 2017
71% in favour of a fixed link road tunnel
Outsourced SurveyMonkey experts carried out the in depth survey below, which was overseen for impartiality by the IOW County Press.  5000 people completed the survey and again the results were conclusive. Read the reasons why 5000 individual people, either do or don't want a fixed link / study….. some are comments considered shocking. READ THE FULL 347 PAGE REPORT. 
The negative comments opposing a fixed link start on page 107

The undecided comments start on page 176

The positive comments supporting an IOW Fixed Link start ion page 182.
By looking at the comment lists, it gives a good understating why people may or may not support an IOW Fixed Link.

The overall results were conclusive.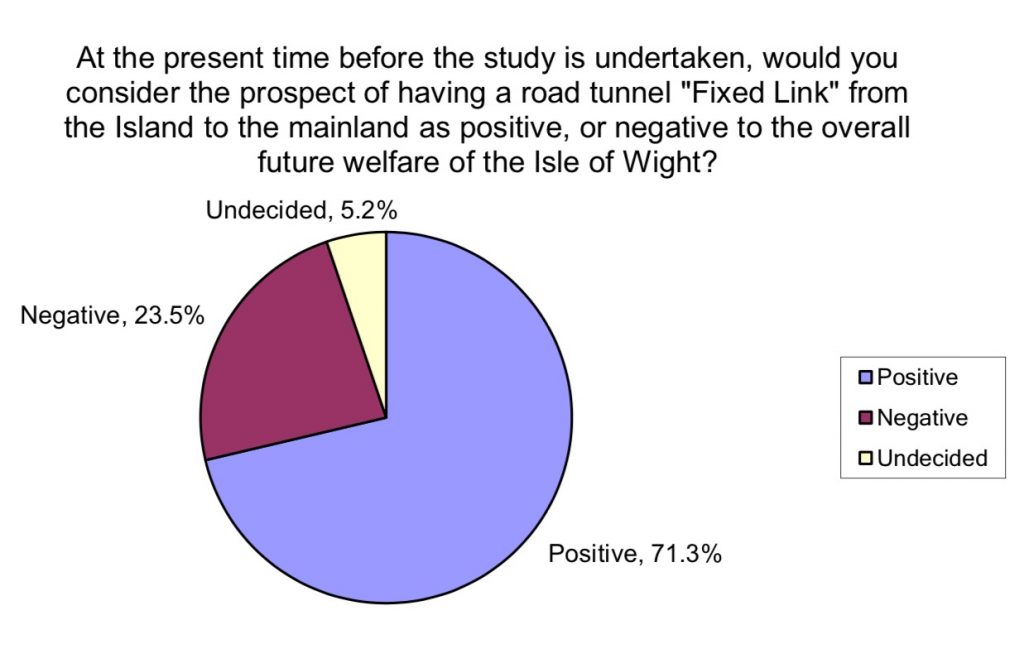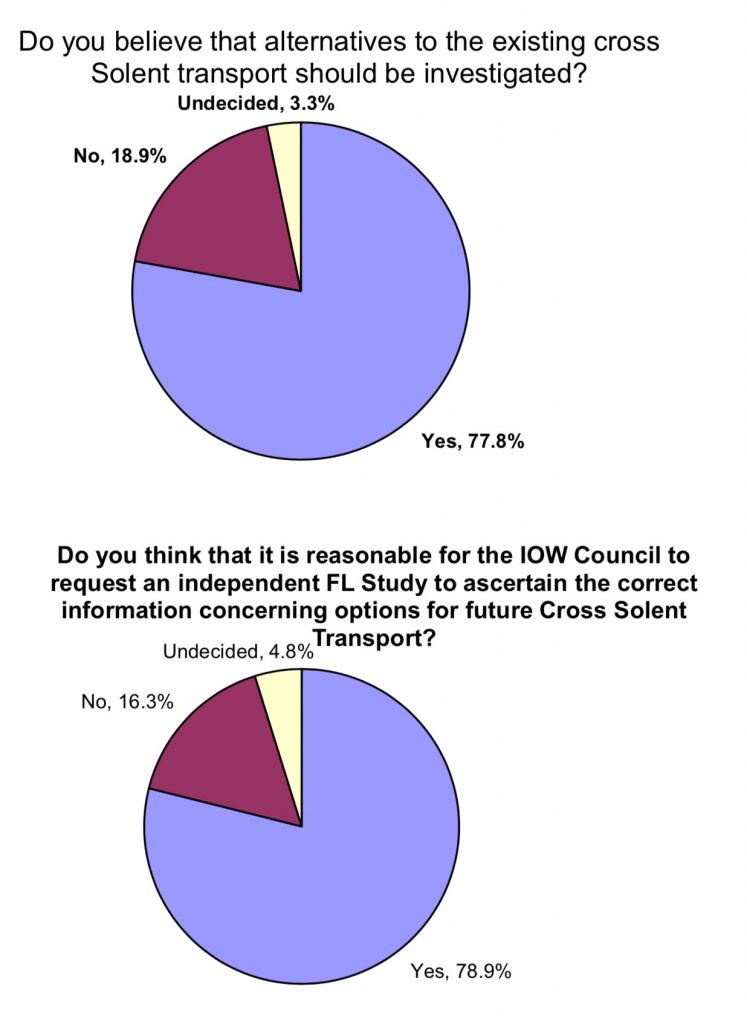 A selection of the media reports on the survey are below:
OntheWight produced a good informative article. Read the complete article … HERE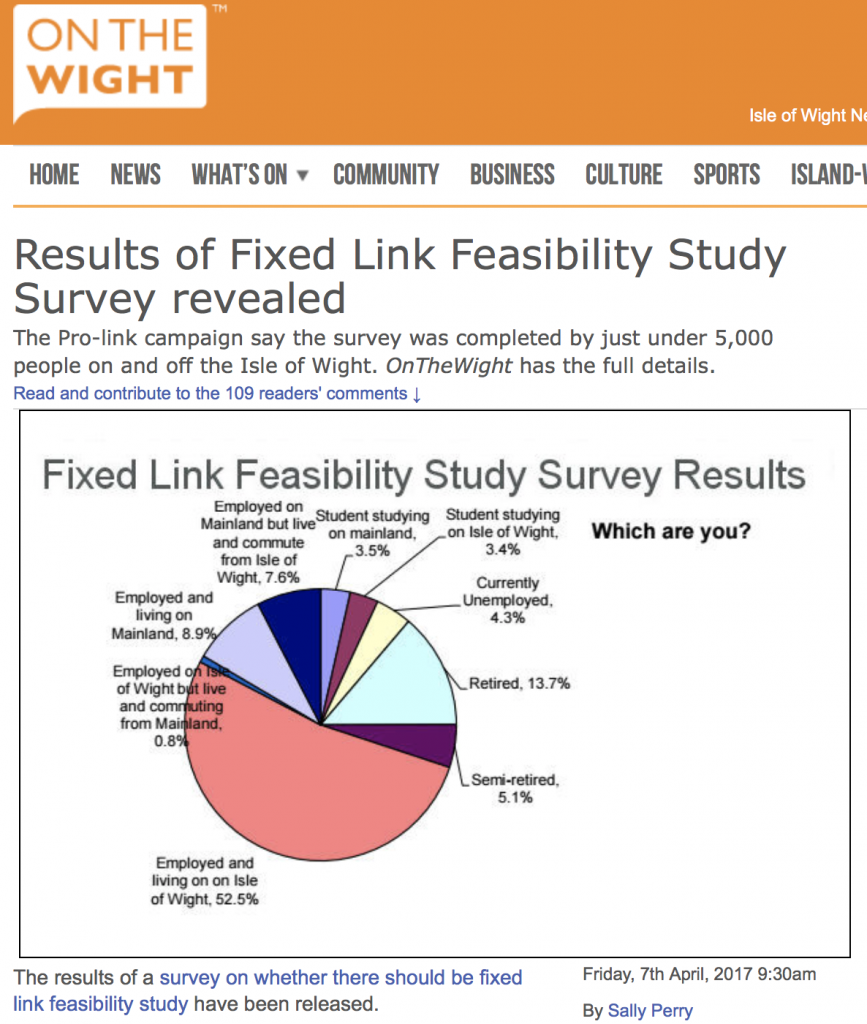 The Island Echo article was also ignored by the IOW Council… READ MORE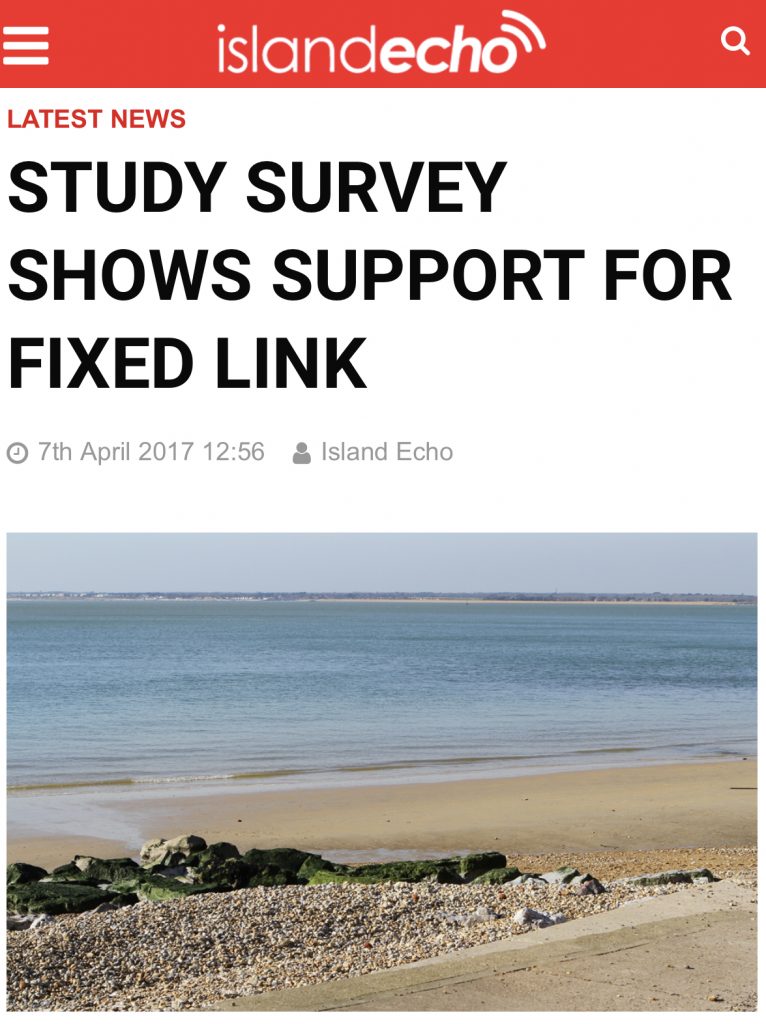 The County Press for oversaw the authenticity of the survey…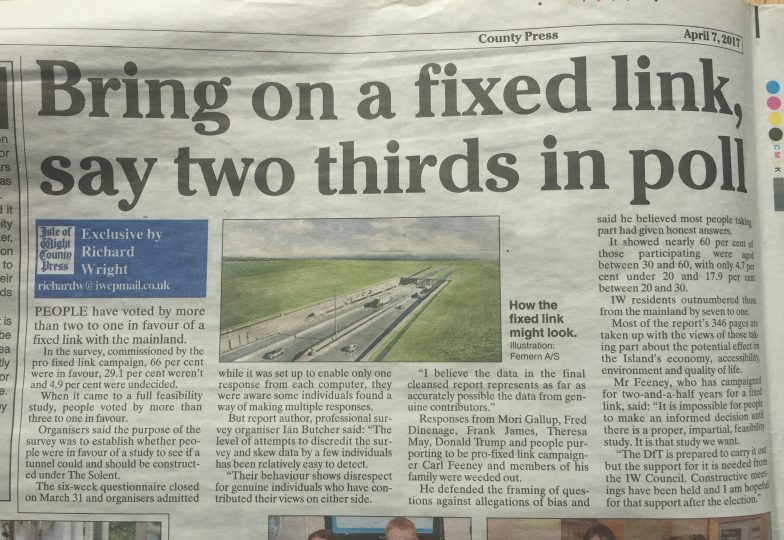 ---
November 2018
10,000 polled … 73% in favour of the Solent Freedom Tunnel.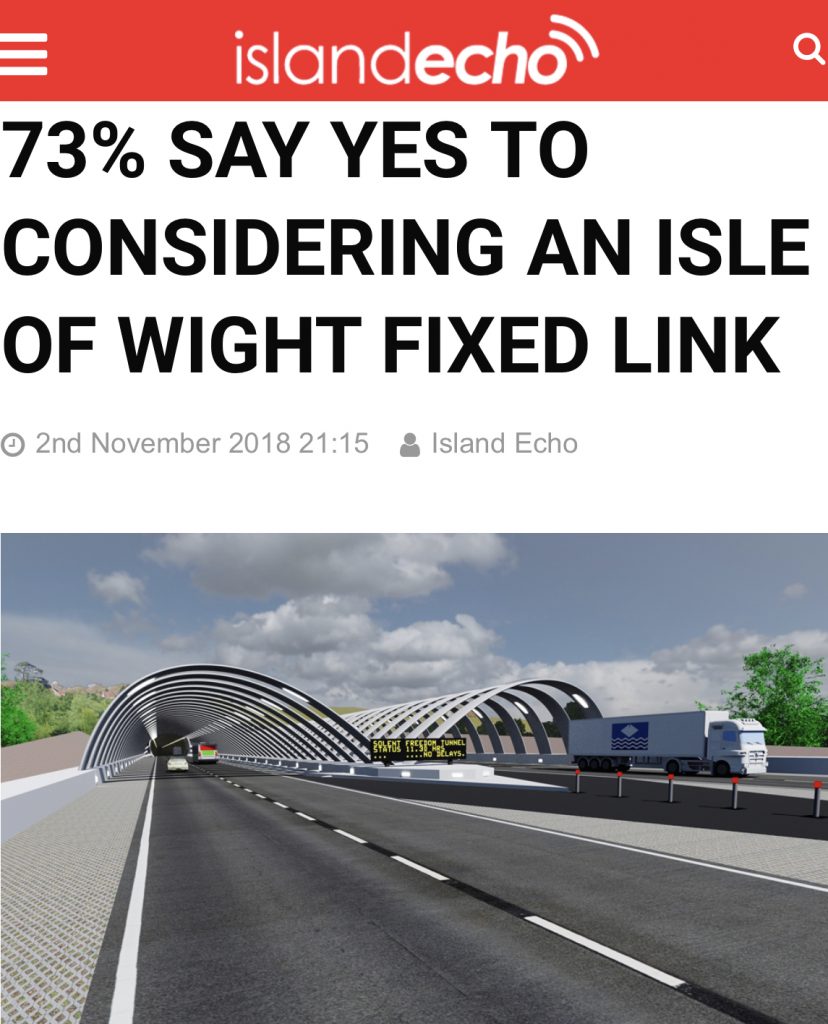 The last independent poll to have been undertaken had 10,000 participants. Again, a conclusive majority in support of an IOW fixed link… READ MORE
The IOW MP and IOW Council have refused to act upon these results, by instigating the ARUP VIABILITY STUDY. Questions have to be ask why? Some answers are…  HERE