The ARUP viability study will encompass the Solent Freedom Tunnel scheme and line of route … read more
For information regarding the study crowdfunding request

 .

.. read here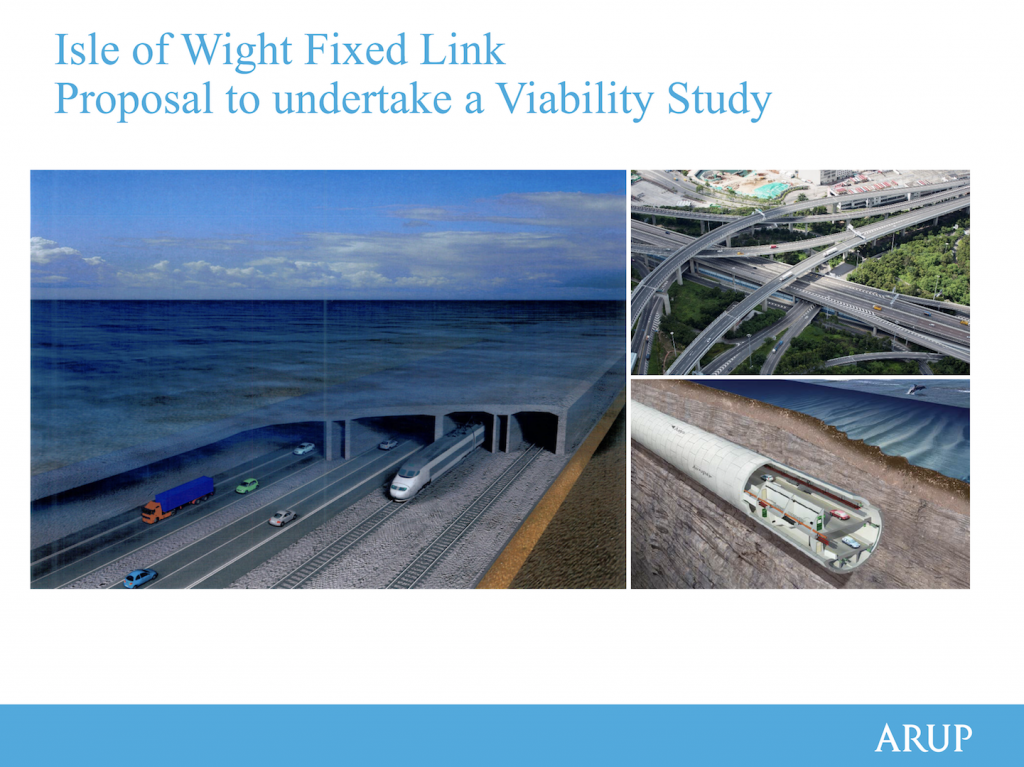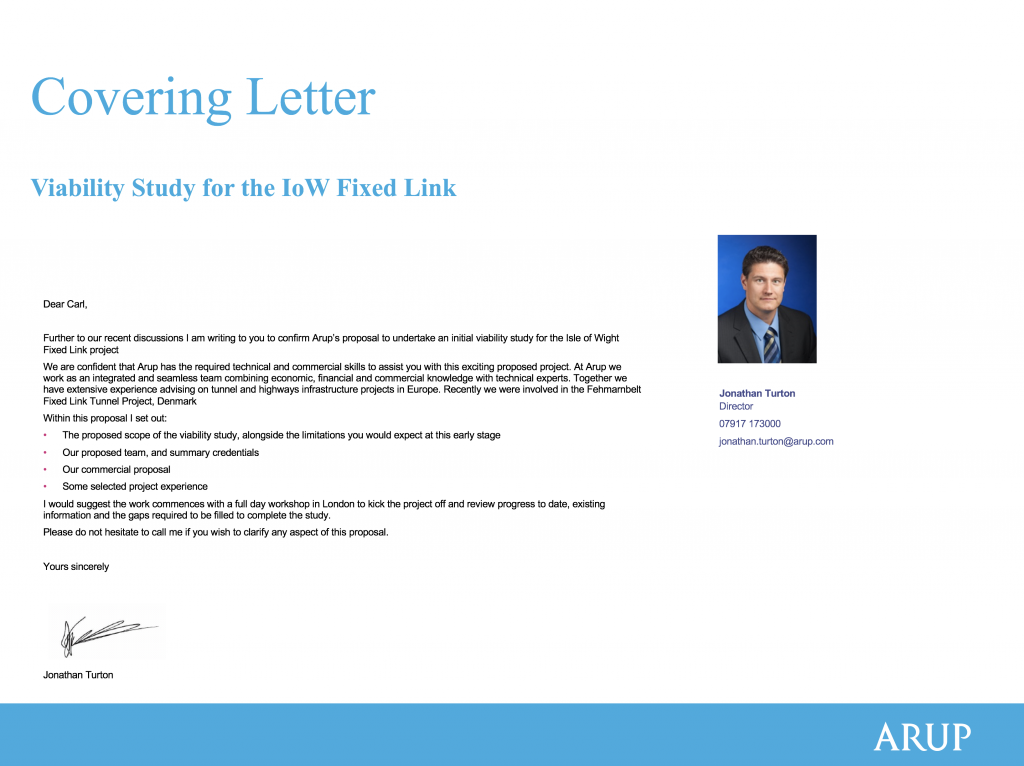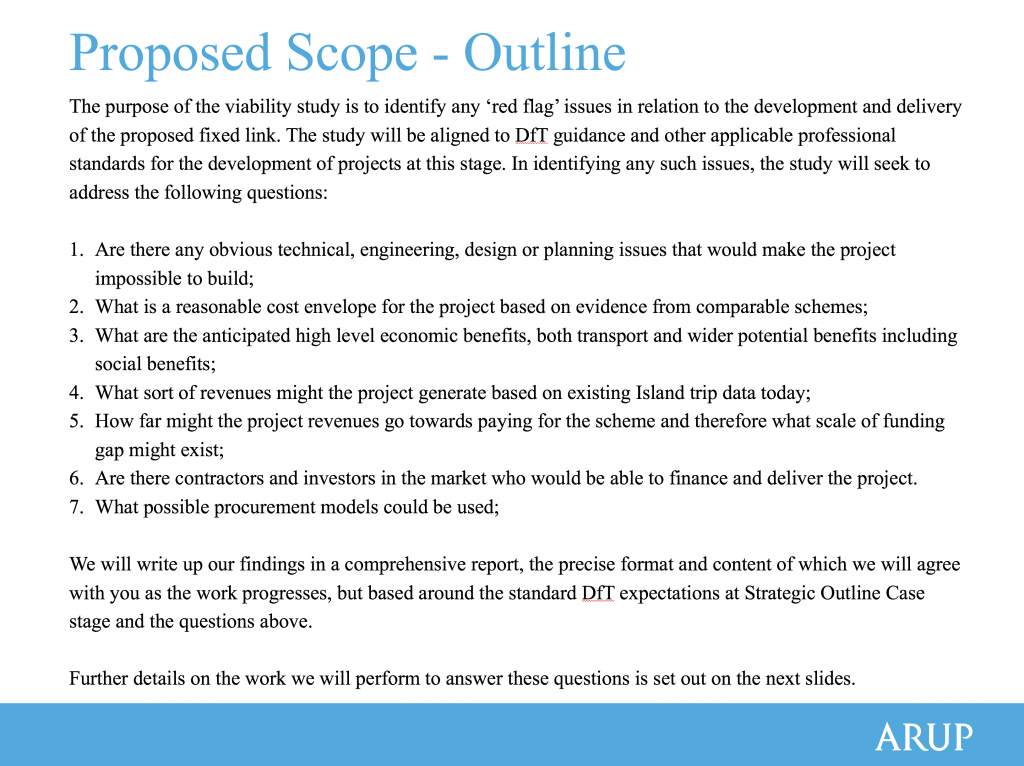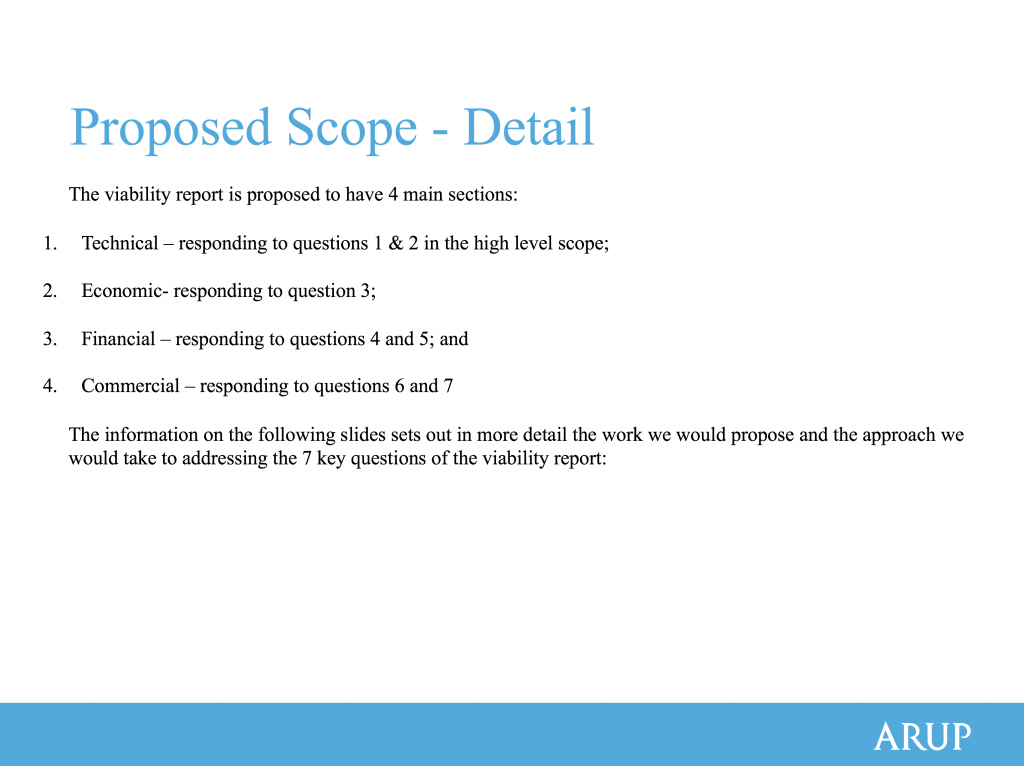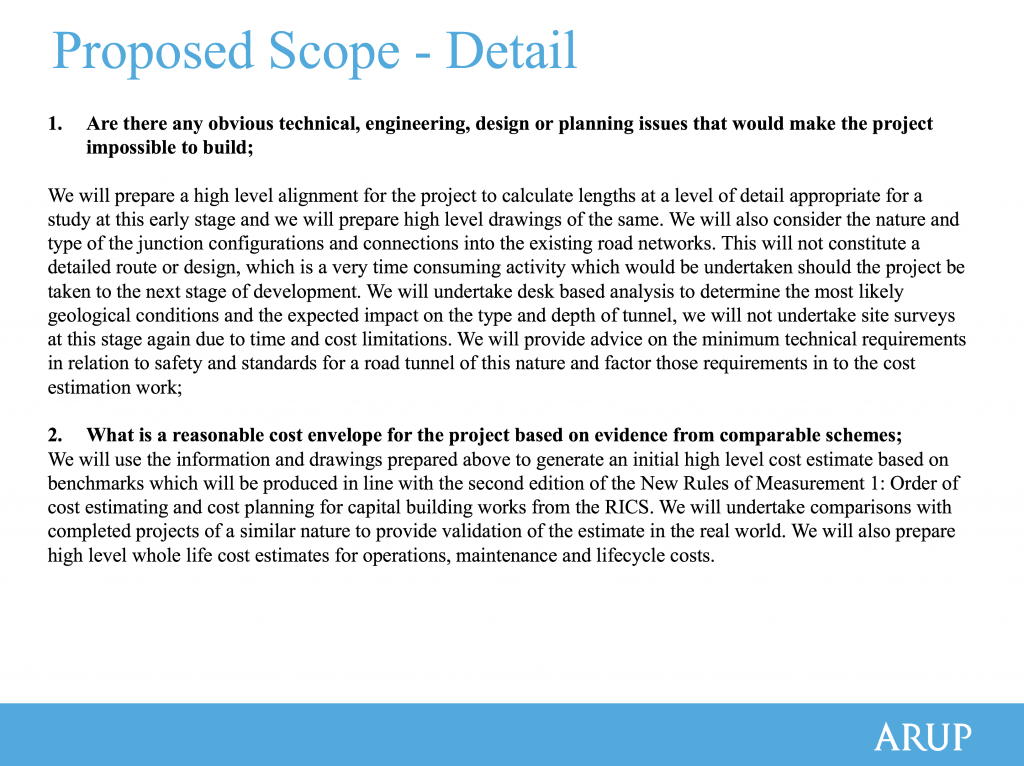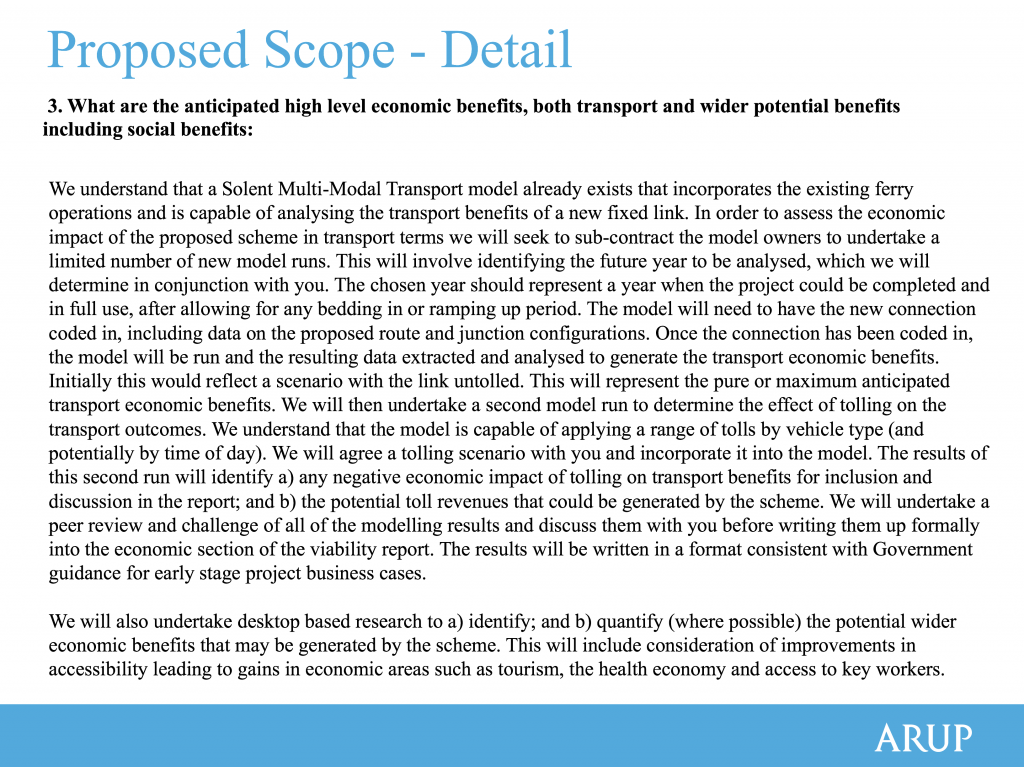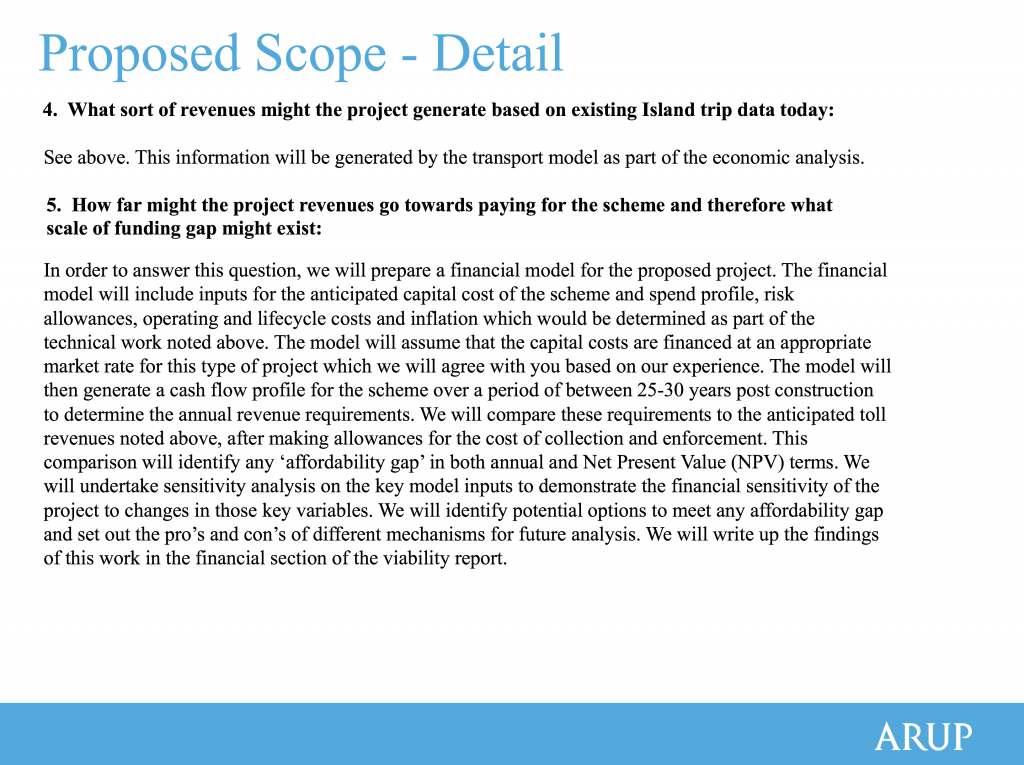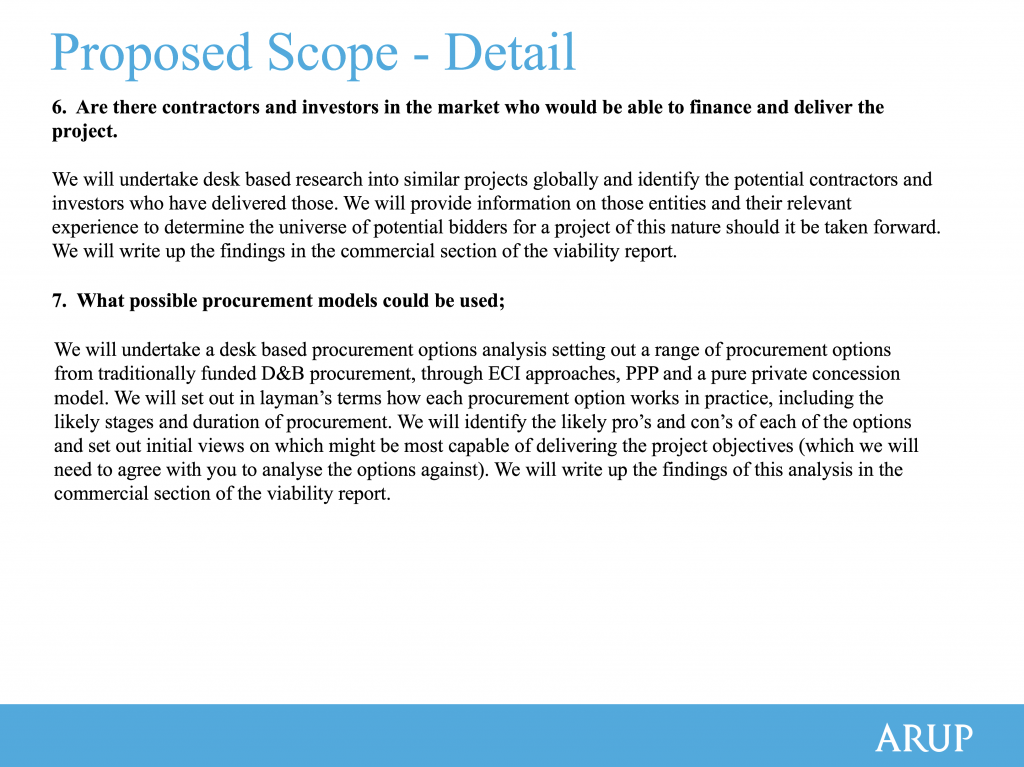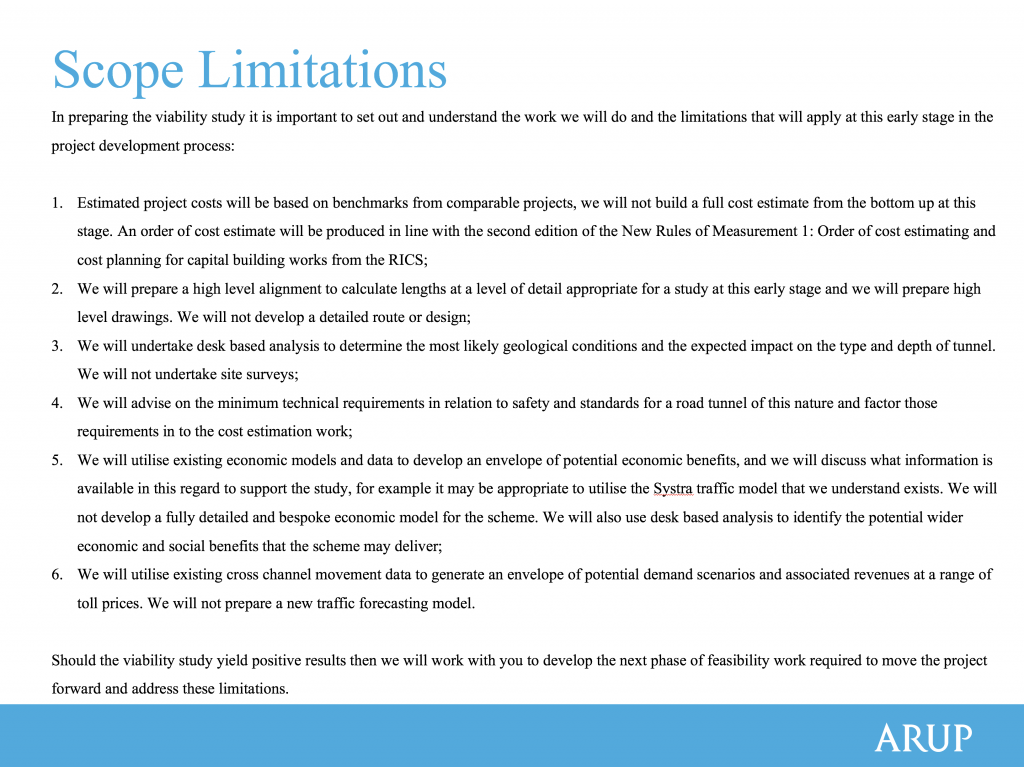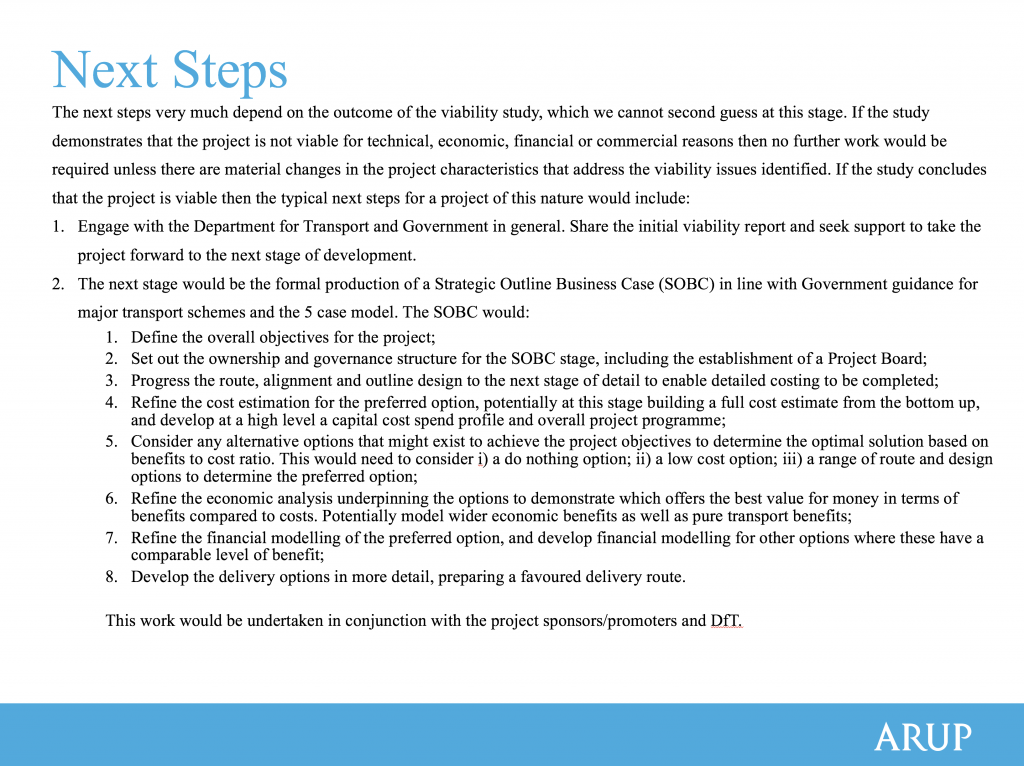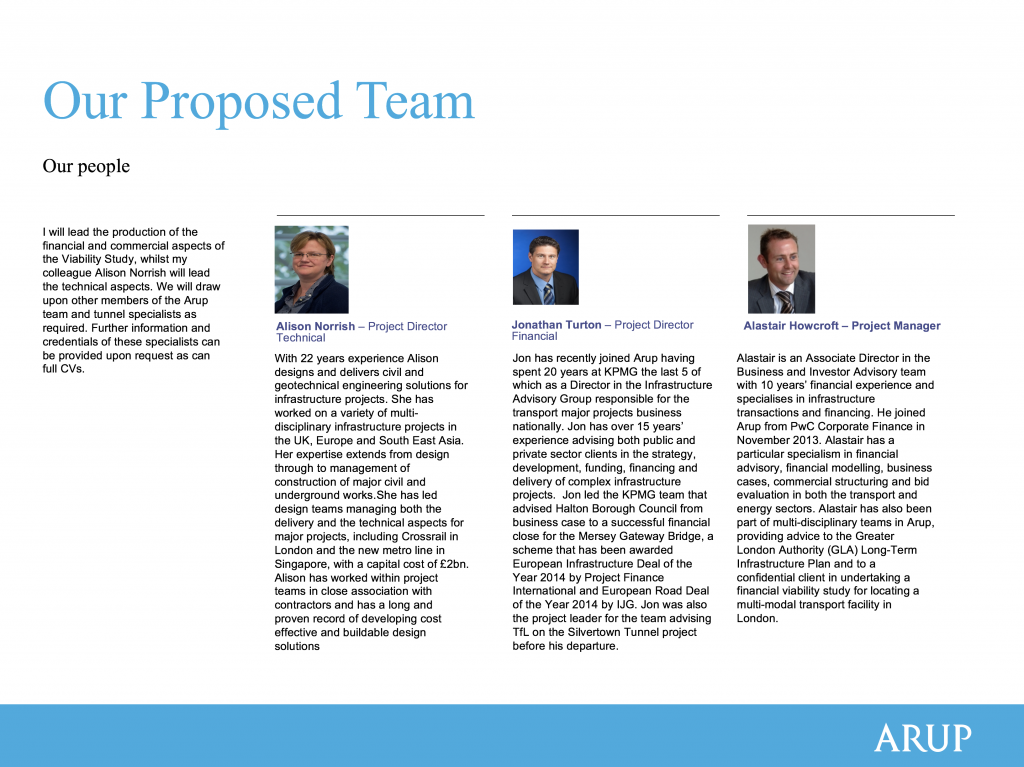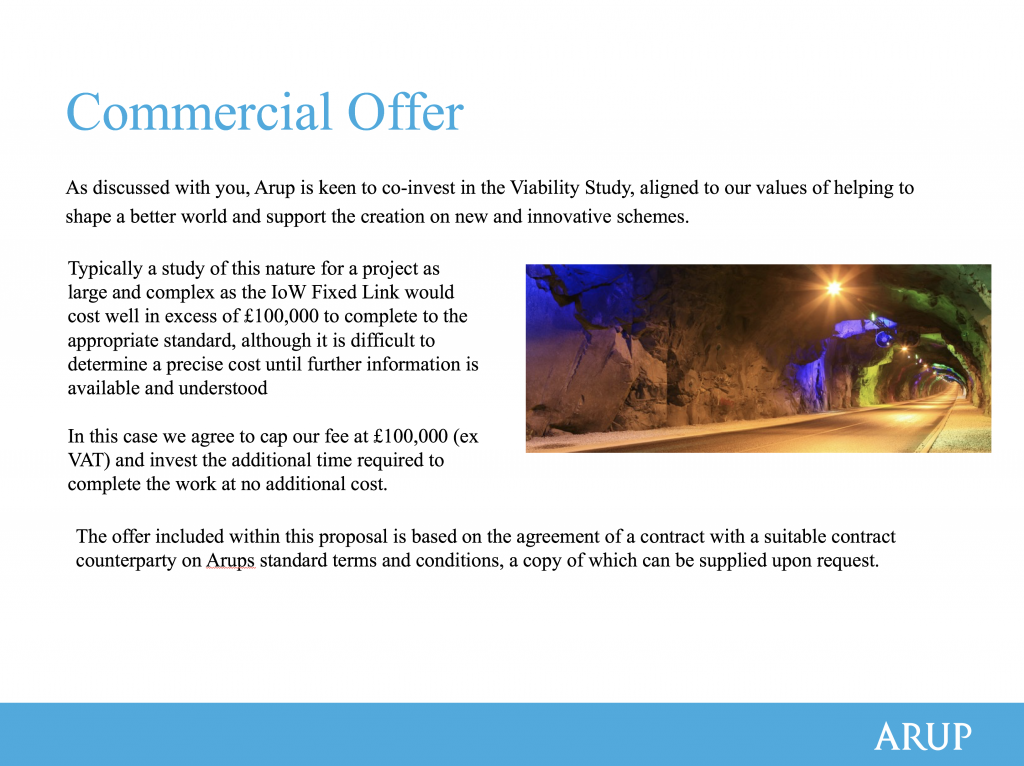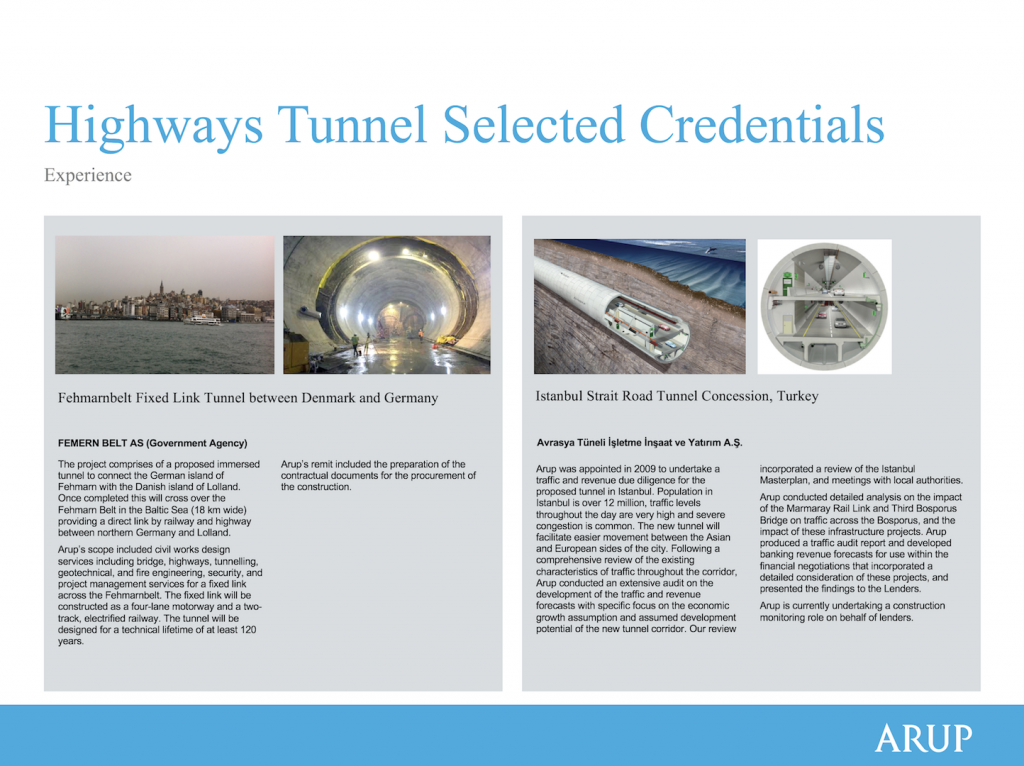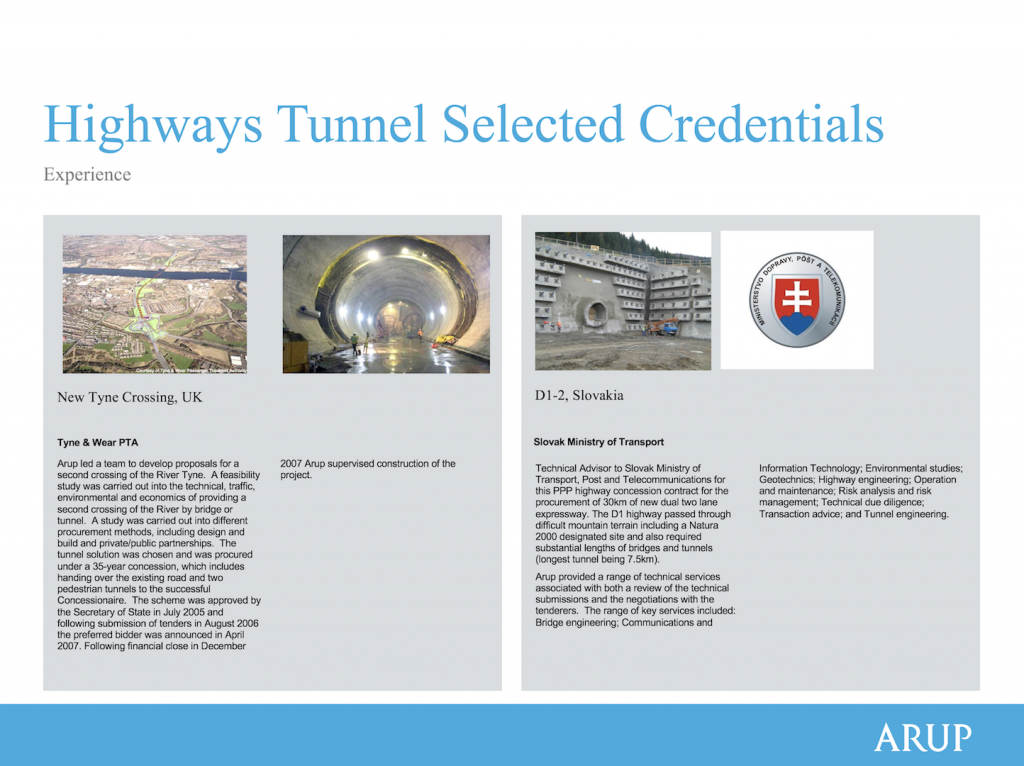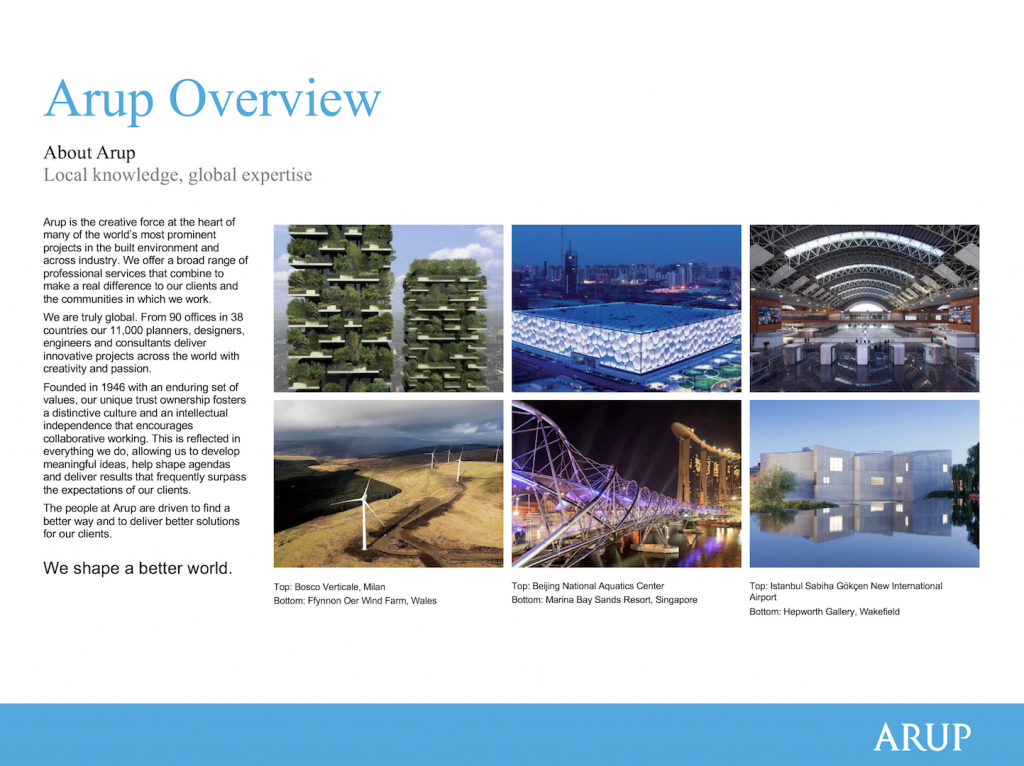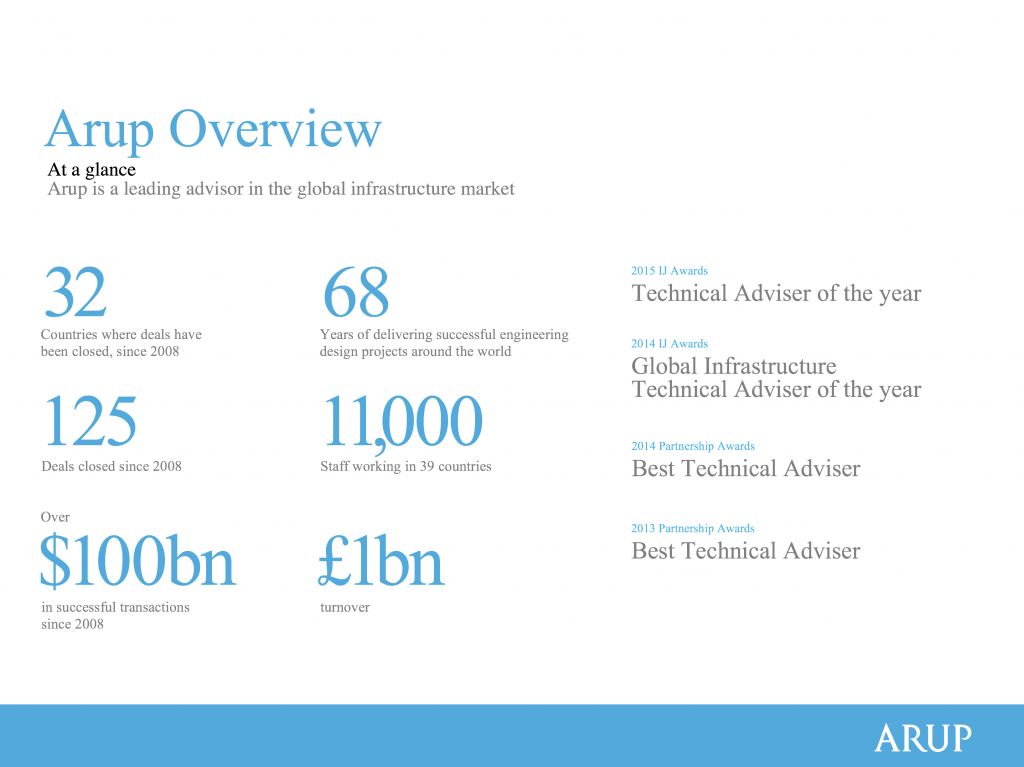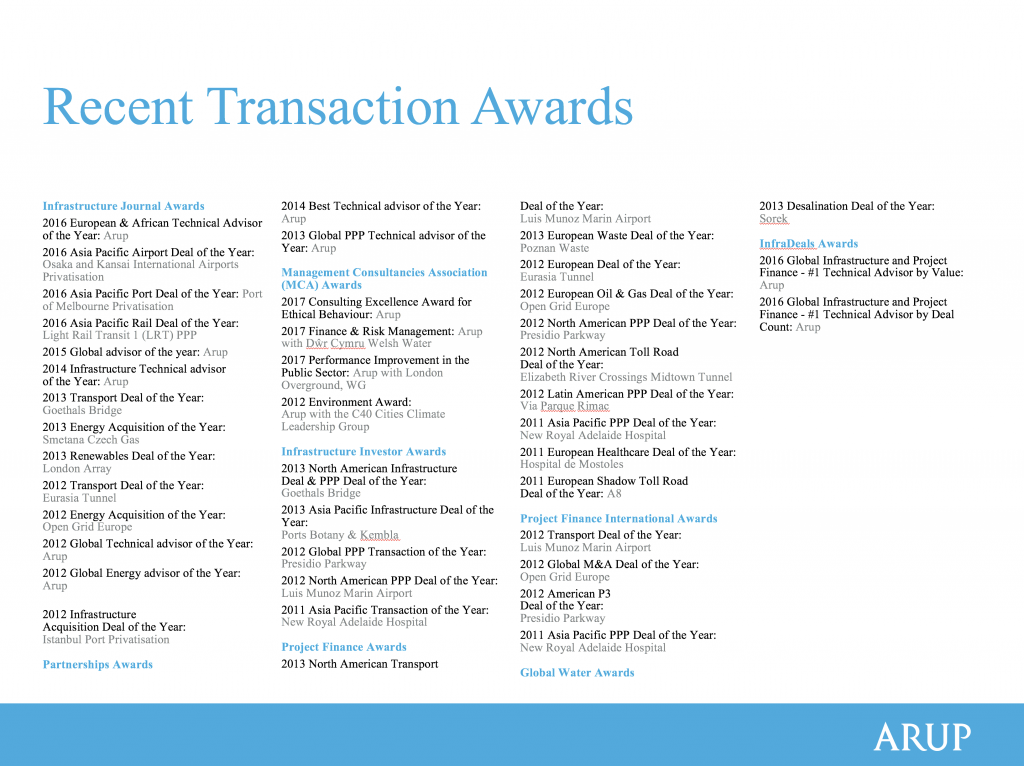 Funding for the study has been sought from various entities
1/     The IOW Council was asked. However, while the Cabinet have endorsed their support for the study… due to political reasons, they are are unwilling to consider funding it… read more
2/     Pro-Link met with Kevin George – Chairman of Red Funnel Group during August 2017, with an offer for them to fund the study, which if concluding with a negative outcome, would allow both Wightlink and Red Funnel to continue business unencumbered by the Pro-Link Campaign. This offer would have had both RF and WL overseeing the study to ensure unbiassed independence. However, Mr George did not reply to the subsequent covering email after the meeting… read more
3/     The islands MP – Bob Seely was asked to represent Pro-Link and Able Connections at Westminster… to request funding for a study from the DfT. He did not respond positively… read more
4/     The IOW Chamber of Commerce was approached and presented to during February 2018. Pro-Link and Able Connections asked the 'COC Economic Advisory Commitee' to advise their members of the fixed link scheme … and to inform those members of the potential to become involved in fundraising for the study. However, no COC members were informed by the Economic Advisory Committee (which includes Wightlink) of these requests… read more
5/     Pro-Link was approached by Financial experts MacKinnons of Cowes, with an offer of assistance for fundraising organisation. Several meetings and three months later, the fundraising process had been developed to such detail and complexity, it became clear that the firm would not be able to afford the staffing requirements to carry out the work… read more
100% transparency 
The Pro-Link Campaign has been built on integrity, honesty and full transparency. There has never been and will never be any 'back room' deals allowed within the campaign… and anyone found to be working for their own best interests, at the expense of this campaign and benefit of the island as a whole… will be removed. If at that stage it is in the best interests of the campaign that this information is published, it shall… read more 
It is this policy of  informing the public at each stage, that shall create success while at the same time, dissuade those who have alterer motivations, to join.
The ARUP viability study results
As finalised study information is fed back to the IOW Council and Pro-Link from 'ARUP', it will be published on this website… here
Crowd funding
Having exhausted the normal avenues of funding for such a study, it now has come to the stage where crowd funding is necessary. Pro-Link find it bizarre that a project with such potentially huge social, health and economic benefits to the whole Solent region, should be funded through crowdfunding by the general public… and not local and central government. However, such is the power and control exerted over the authorities by the unregulated 'gatekeepers' of the Solent… it appears this is now the only way to pay for the study.
The viability study process will require governance in the form of a steering group to ensure due diligence and impartiality, that may not be perceived if it was solely just Pro-Link managing the process. Pro-Link has approached the IOW Council to supply a member of the cabinet as a member of the steering group. The Leader – Dave Stewart, has indicated that Transport Cabinet Member – Ian Ward will be available for this role. Along with Ian, three more independent candidates will be sought.
For further information regarding the crowdfunding request… read here